30 Minute English Group Intermediate/Advanced - Golden Gate Park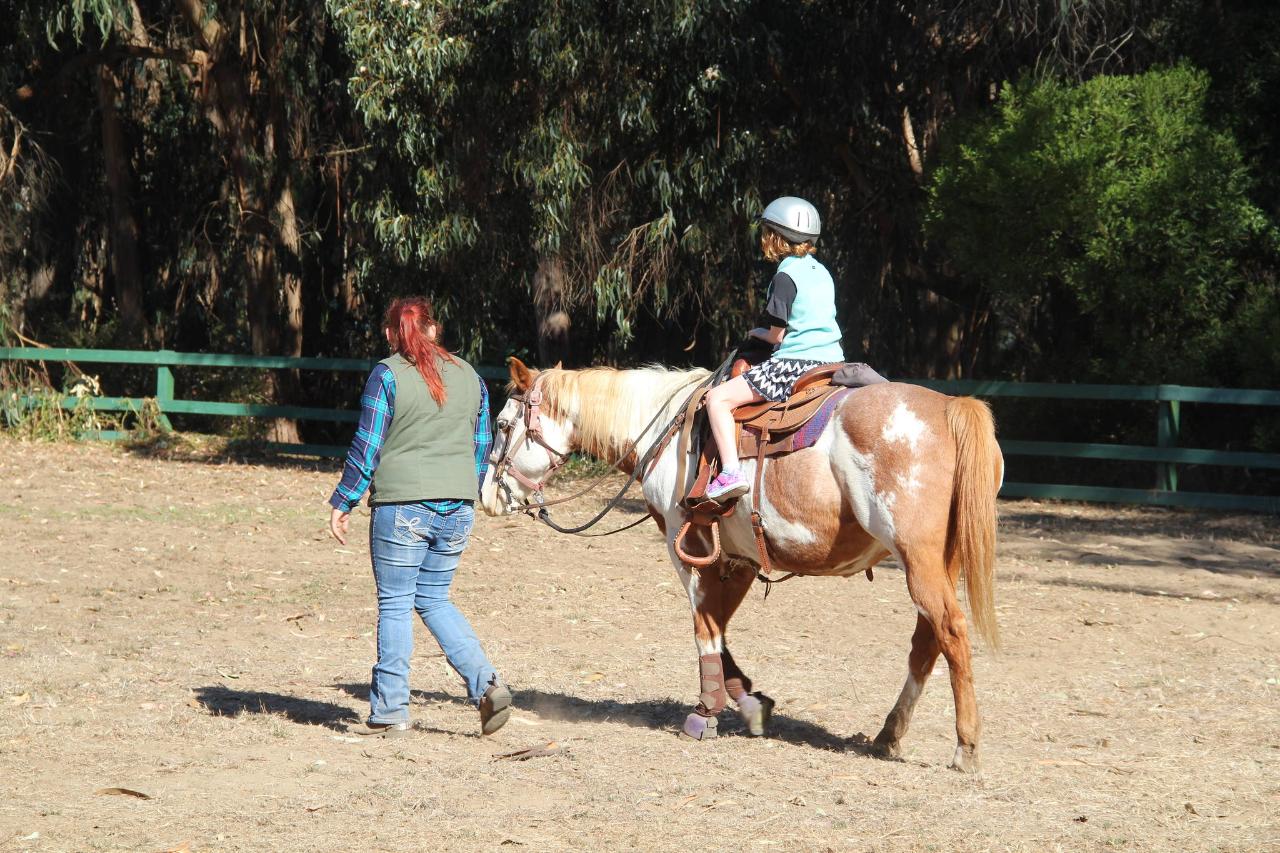 Duration: 30 Minutes (approx.)
Location: San Francisco , Ca
Product code: PYYEZE
​English riding is an equestrian discipline with many different styles. However, at the most basic level, most versions require riders to use both hands on the reins rather than just one hand, as seen in western riding.There are many variations, but all feature a flat English saddle without the deep seat, high cantle, or saddle horn, as seen on a Western saddle. ​
Our English Classes are Intermediate/Advanced.
All first time English Riders are required to go through an evaluation before setting up regular lessons.
Pre-Requisite for All English Riders :
Prior Experience required in either English or Western

Need to be able to control horse at Walk and a Trot
Has an understanding of Posting

Attire: Wear closed toe shoes and long pants. Equestrian Helmet is required for anyone under 18 years old and recommended for 18 years or older.
Arrive 10-15 mins prior to your session. Please allow 48 hours to cancel or reschedule a reservation.